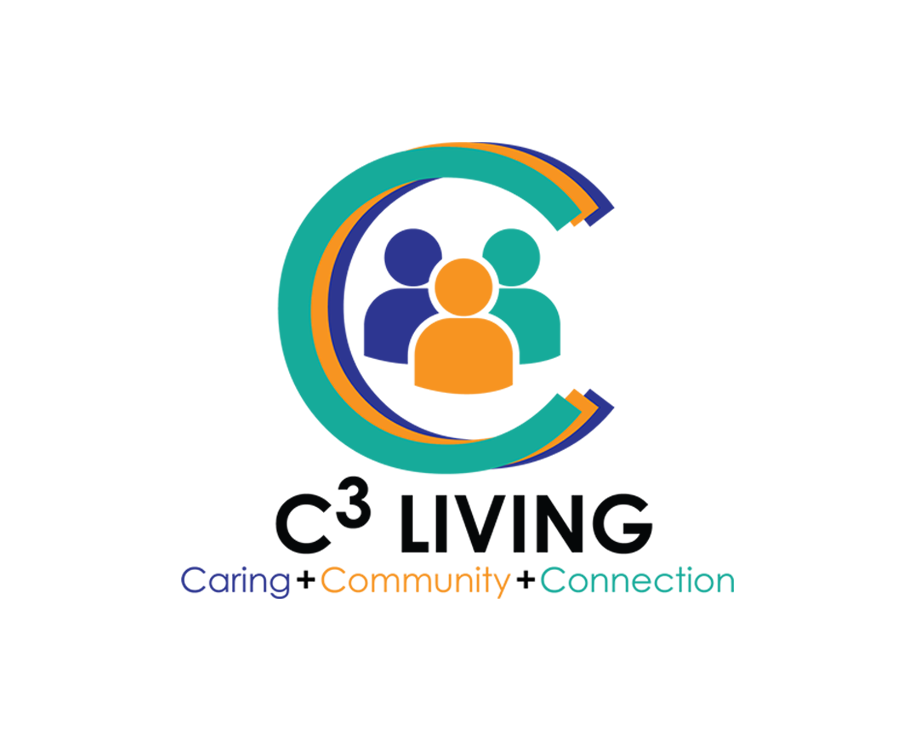 2019 Fall Life Groups
8 Week Sessions
January 14th - March 9th
MEN

WOMEN
Group/

Lesson #

Facilitator/Topic

Location

Time
CO-ED (Singles, Young Adult, Couples & Seniors)
Group/

Lesson #

Facilitator/Topic

Location

Time
SPECIALTY (Cancer Support; Health/Wellness; GriefShare; Celebrate Recovery)
Group/

Lesson #

Facilitator/Topic

Location

Time

Area of Specialty
SPIRITUAL GROWTH & DEVELOPMENT
(Bible Study, Spiritual Growth, Leadership Development, Discipleship 101)
LIST OF TOPIC DESCRIPTIONS
(listed in alphabetical order)
33 The Series, Vol 2: A Man and His Story (available at AuthenticManhood.com $11.96)
Every man's life tells a "story." In the pursuit of Authentic Manhood, every man must understand and come to grips with the defining moments and key relationships that have shaped his unique "story."
This volume of 33 The Series provides men with biblical perspective of their "story." It equips them to embrace how their past has affected their present and prepares them to deal with whatever the future may hold.
In a Man and His Story, both experts and regular guys will help men learn from their past, come alive in their present and enjoy God's best in the future.
​A Contrarian's Guide To Knowing God (Available on Amazon $10.87)
Sometimes what we believe about the Christian life comes from a single but prominent point of view—an older Christian we look up to, a preacher, or a parent. But is there only one way of living the life of a Jesus follower?The Christian life—even one centered on grace—can still feel like a long list of dos and don'ts. But what if there's more (and less) to our faith than we typically believe? In this series based on his book A Contrarian's Guide to Knowing God, pastor Larry Osborne tackles popular assumptions about Christian living that create stress and failure rather than growth and joy.
​Becoming Myself (available on Amazon $7.99)
What if you started being you? As Staci Eldredge reminds us, God offers us hope when we feel stuck in life and even invites us to participate in our own amazing transformation!
​Free of Me (Free downloadable handouts)
We live in a culture that's all about self, becoming the best "me" I can be instead of becoming like Jesus. This me-centered message affects every area of our lives—our friendships, families, self-image, even our faith—and it negatively impacts each one. The self-focused life robs our joy, shrinks our souls, and is the reason we never quite break free of insecurity.
In this 5-part series, Sharon Hodde Miller invites us into a bigger, Jesus-centered vision—one that restores our freedom and inspires us to live for more. Based on her book Free of Me, this study unveils our deepest insecurities and equips us to focus on God and others instead of ourselves. Discover a purpose bigger than "project me" and experience freedom from the burden of self-focus.
​
Greater Than (Free Study Guide Download)
Next Step partnered with Francis Chan, acclaimed speaker and author of Crazy Love, to produce the Greater Than film series. Francis walks us through his own difficult childhood to help us understand that God is greater than any pain, sin or hardship that we might encounter in this life. Watch the videos and follow along with the study guide, and you too will realize that God is greater than any obstacle standing in your way.
​Hello Beauty Full (Available on Amazon $14.39)
Women struggle under the on going weight of "not-enoughness." Not attractive enough. Not smart enough. Not fit enough. Not creative enough... And therefore, not beautiful. We are broken and ashamed to be so. In our eyes, brokenness makes us unlovable and unusable. But in Scripture, God is clear that he sees us the way we already are in Christ: deeply loved and abundantly influential. Hello, Beauty Full explodes the shame-based mythology of our "not-enoughness," empowering women to see ourselves as beautiful creations designed by God.
​
If (Available on Amazon $6.60)
If is a powerful little word. Some people are stuck in "if only," trudging through lives marked with regret. But God wants us to live lives marked with possibilities, with the "what if" attitude that looks forward to the future with confidence. Why? Because the answer to "If God is for us, who can be against us?" is "No one." God is always on our side. Every day, in every way.
With his trademark enthusiasm and contagious joy, Mark Batterson helps us overcome feelings of guilt, fear, and doubt because in Christ there is no condemnation. Unpacking the promises of Romans 8, he shows us that we are more than conquerors—right now and forever. And because of that, the possibilities for our lives are limitless.




​Loving Generously (Available at thereimaginegroup.com $4.99)
Loving Generously expands the conversation of generosity to include the relationships we steward and will challenge your congregation to see those often unseen in your community as well as the Father's heart for reconciliation.
When used in conjunction with our two other series, Living Generously & Leading Generously, your community will progress from transactional generosity to relational generosity to sacrificial generosity.





​Love Like That (Available at lovelikethatbook.com $4)
Let's be honest. How many times have you fallen short at being a good friend, a wise parent, or a self-giving spouse because you didn't love—truly love—at the highest level? It's tough. We're bound to fail. The bar is so high, especially if you aspire to love like Jesus. But it's not impossible.
In this 6-part Bible study series, Dr. Les Parrott examines Jesus's life and character traits to give practical definition to what it means to love like Jesus. The Holy Spirit empowers us to love like Jesus, and frees us to experience genuine joy.
​Seven Questions That Rattle In The Minds of Most Men
(Available on Amazon $15.00)
The pressures of manhood can be enormous, and they're only intensified by the mixed messages you receive from culture. Sometimes it seems like everyone wants something from you. Does being a real man mean having a perfect family, a corner office, a luxury car, and a massive home. Or, is there more to life, a source of deeper satisfaction?
The Bible has some surprising and counterintuitive things to say about being a man. During the seven sessions, you'll be introduce to seven that rattle in the minds of most men.




​She's Got Issues (Available on Amazon for $12.16)
In "She's Got Issues," Nicole Unice talks candidly about how the everyday issues that drive you crazy affect you . . . and why you don't have to settle for letting them win. Some days living up to the whole good-Christian image seems impossible. You do the right things (well, most of the time), but you just don't feel changed by your faith. Deep down, you're still dealing with the ordinary struggles—control, insecurity, comparison, fear, anger, and unforgiveness—that hold you back from living free and loving well. The good news? You don't have to "fix" yourself. You have access to the power of Christ. His power can transform your everyday weaknesses into your greatest strengths and gifts.
​Stepping Up: A Call To Courageous Manhood (Available on FamilyLife.com $14.99)
Dig deeper into what it means to step up and live a courageous life with Stepping Up: A Call to Courageous Living Video Series. Based on his book by the same title, Dennis Rainey, along with Matt Chandler, Bill Bennett, Tony Dungy, Robert Lewis, Voddie Baucham, Stu Weber, and others unpack what biblical manhood looks like and what it means to be a godly, courageous man in today's world.
Through engaging stories, expert teaching, humorous vignettes, man-on-the-street interviews, and personal insights, these men's ministry leaders call every man to become courageous leaders in their own lives, marriages, churches, and communities. Accompanied by small-group discussion and individual follow-up exercises, men of every age will learn action tools for gospel-centered living to empower them to be true heroes in their families and communities.
​The Dream of You (Available for free download)
We all want things: certain relationships, just the right job, affirmation from others, a life full of passion and purpose. Contemporary culture says to go after desire, pursue your "I want" list ruthlessly. Christianity seems to send a different message: Wanting is sinful and selfish. Faith is about obedience and sacrifice.
How do we reconcile the longings in our hearts with the God we're called to follow?
Jen will show biblically how it's not only OK to name and voice our desires—it's actually holy to. When we freely let God know our desires and allow them to be informed by Scripture and re-formed by our spiritual practices, we'll discover a God more loving and generous than we can ever imagine.
​​The Gospel of Mark (Free downloadable study guide)
The Gospel of Mark chronicles Jesus's journey from Galilee to Jerusalem. Along the way, the Messiah gathers a ragged band of disciples. As crowds grow and dwindle on the road to Jerusalem, only a few stick by the Suffering Savior on the road of discipleship.
In this 11-part series on the Gospel of Mark, author and speaker Francis Chan invites us to walk with him along the ancient ways of the Master. Tracing the steps of Jesus and the Twelve through Israel, Francis explores the major themes of the Gospel of Mark, and asks: Are we willing to take this journey to embrace discipleship?
​The Kindness Challenge (Available on Amazon.com $17.99)
Think of your toughest relationships. Think of a relationship that is good but could be great. Think of a group of people that drives you nuts. You want to show more kindness and generosity, but sometimes you're just tired, stretched, and frustrated. Besides, would small actions make that big a difference? Yes!
After years of extensive research, Shaunti Feldhahn has concluded that kindness is a superpower. It can change any relationship, make your life easier and better, and transform our culture. But how does it work? And how can you show kindness when you don't feel like it?
With helpful and motivating day-to-day tips, The Kindness Challenge can make your toughest relationships better and your good relationships great—starting today.
The Smart Stepfamily (Available on Amazon.com $10.99)
Ron L. Deal, director of FamilyLife Blended and one of the nation's leading experts on Christian stepfamilies, gives couples keys to building a healthy stepfamily. The eight sessions—ideal for small groups or seminars—offer useable solutions for everyday living, practical tips for raising stepkids, and ways to strengthen the couple's marriage. Deal's personable presentation combines instruction and encouragement that affirms both husbands and wives and their intent to build strong families.
​The Struggle Is Real (Available on Amazon.com $8.00)
Life is never as easy as we want it to be. Car tires blow out. Work piles up. Kids throw tantrums. It's a struggle. But should it be? We often believe that when we follow Jesus, life should get easier. And when it doesn't we tell ourselves we're failing or stuck or abandoned by God. But it's simply not true.
In this 6-part series, Nicole Unice explores why life's a struggle and what to do about it. With God as the hero of the story, a hard day has new meaning. We can find joy in him instead of feeling stuck. And our lives can be defined by redemption instead of struggle.

Total Money Makeover (Available on Amazon.com $13.59)
Total Money Makeover is a life changing experience!
It has helped millions of families get rid of debt and change their lives forever with its simple, practical seven-step plan. How does it work? By getting to the heart of your money problems: You.
Dave condenses his 20 years of financial teaching and counseling into 7 organized, easy-to-follow steps that will lead you out of debt and into a Total Money Makeover. Plus, you'll read over 50 real-life stories from people just like you who have followed these principles and are now winning with their money. It is a plan designed for everyone, regardless of income or age.
With The Total Money Makeover, you'll be able to:
Design a sure-fire plan for paying off ALL debt.

Recognize the 10 most dangerous money myths.

Secure a healthy emergency fund and save for retirement.

Positively change your life and your family tree!
​Watch Your Mouth (Available on Amazon.com $7.24)
Watch Your Mouth, the video series, is based on bestselling author Dr. Tony Evans book by the same name. This compelling resource will help you learn to tame your tongue. With real-life stories and life-changing insights shared through engaging teaching, you'll learn what the Bible teaches about talking and:
Discover the power of the spoken word to bolster your faith when you're doubting.

Discern what should or shouldn't be said so that you honor God with your speech.

Develop the ability to praise God and voice wisdom even in tough circumstances.
​You and Me Forever (Available on Youandmeforever.org $10.99)
This seven session Bible study series, based on the book You and Me Forever from best-selling author Francis Chan and Lisa Chan, will challenge you to view your marriage like never before. These seven inspiring videos will help you dive deeper into the content of the book as you explore themes like:
It's until death do us part. Then comes eternal rewards or regrets depending on how we spent our lives.

While we cannot allow lesser things to destroy our marriages, we also cannot allow marriage to distract us from greater things.

A jealous God asks us to pursue Him first and most. Then life makes sense, and everything falls into its proper place.

Love, laughter, and intimacy were all created to be enjoyed. So there is a way to love family deeply without ignoring heaven.

It all comes down to our focus.

Jesus was right. We have it all backwards. The way to have a great marriage is by not focusing on marriage.
What is Awana?
An international children's and youth ministry whose mission is to impact the world by getting children and youth to know, love, and serve God. In other words, discipleship, discipleship, discipleship!
How does it work?
The Awana ministry is in the form of a weekly club that focuses on discipling children/youth through a fun, clear, and strategic focus on learning God's Word.

Club time consists of large group, small group, and game time.

The "secret sauce" to Awana is the game time and the recognition. Children/youth love to have fun while learning about God's word, and they respond to the positive reinforcement of rewards and recognition for learning their scriptures.
What are the Benefits?
Awana is not only laser focused on the Word of God but is also relational. Your child/youth will form solid relationships with strong Christian adults and lasting friendships with other kids/youth.

The fun of game time encourages children/youth to invite their friends. In fact, 40%-60% of the attendees of the Awana clubs in our area are unchurched, WOW!

Years of participation in Awana can result in college scholarship opportunities from the Awana organization.
Registration fee:
The $25 registration fee covers-
Awana student book (specific for each grade level

Awana uniform

Awards for your child's/youth's success and recognition
The registration fee is mandatory and covers 1 school year of Awana.
Your child/youth gets the most out of club when he/she owns the curriculum materials.

The Awana uniform ensures that each child/youth feels a sense of belonging at club.

Recognition ceremonies are at the heart of what makes Awana so attractive.
WE LOOK FORWARD TO SEEING YOUR CHILD/YOUTH GROW IN CHRIST THROUGH THE AWANA CLUB AT WISM!