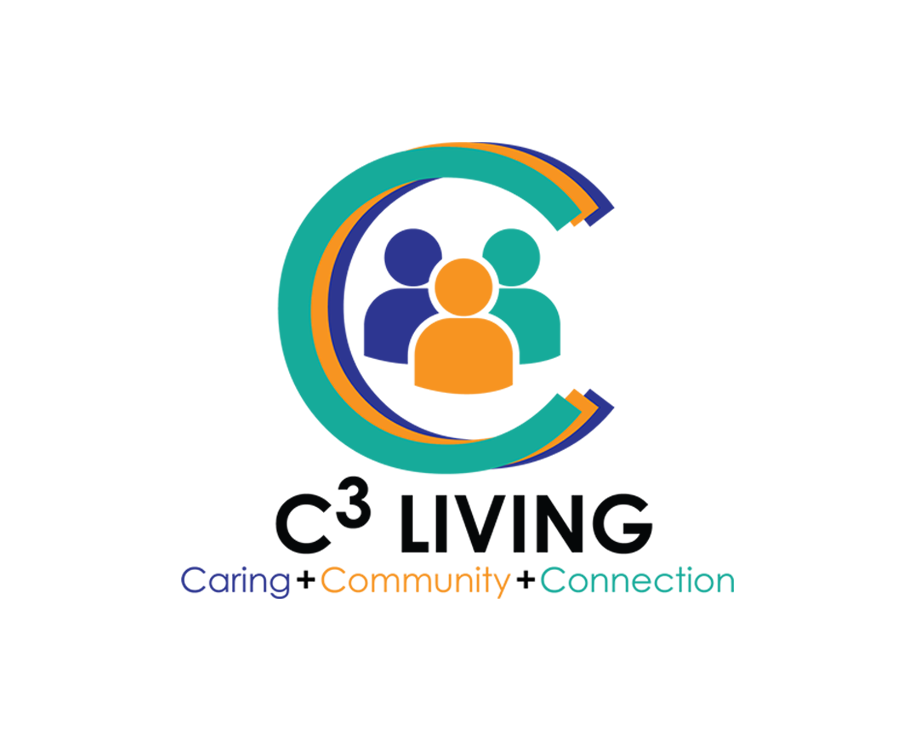 2018 Fall Life Groups
8 Week Sessions
September 4th - October 29th
MEN
WOMEN
CO-ED (Singles, Young Adult, Couples & Seniors)
SPECIALTY (Cancer Support; Health/Wellness; GriefShare; Celebrate Recovery)
SPIRITUAL GROWTH & DEVELOPMENT
(Bible Study, Spiritual Growth, Leadership Development, Discipleship 101)
CHILDREN & YOUTH
| Group | Leader | Location | Time | Phone |
| --- | --- | --- | --- | --- |
| God's Creation, Preschoolers, 3s-5s - $25 | AWANA LEADER | Wed – WISM | 6:30pm | 478.224.9476 |
| God's Creation, Kindergarten-2nd grade - $25 | AWANA LEADER | Wed – WISM | 6:30pm | 478.224.9476 |
| C2W, 3rd-5th grade $25 | AWANA LEADER | Wed – WISM | 6:30pm | 478.224.9476 |
| Y.A.L.E., 6th-8th grade - $25 | AWANA LEADER | Wed – WISM | 6:30pm | 478.224.9476 |
| R.A.G.E. | AWANA Leader | Thu - WISM | 6:30pm | 478.224.9476 |
LIST OF TOPIC DESCRIPTIONS



(listed in alphabetical order)
33 The Series: A Man and His Design (Available at Lifeway for $15)

33 The Series: A Man and His Design is a 6 session Bible study that builds upon many of the timeless truths taught by Robert Lewis in the original Men's Fraternity curriculum but also includes new material on authentic manhood. The series is designed to inspire and equip men to pursue authentic manhood as modeled by Jesus Christ in His 33 years on earth. Volume I contains six sessions that explore the basic foundations of authentic manhood and God's clear design for men.
A Contrarian's Guide To Knowing God (Available on Amazon $10.87)
Sometimes what we believe about the Christian life comes from a single but prominent point of view—an older Christian we look up to, a preacher, or a parent. But is there only one way of living the life of a Jesus follower?The Christian life—even one centered on grace—can still feel like a long list of dos and don'ts. But what if there's more (and less) to our faith than we typically believe? In this series based on his book A Contrarian's Guide to Knowing God, pastor Larry Osborne tackles popular assumptions about Christian living that create stress and failure rather than growth and joy.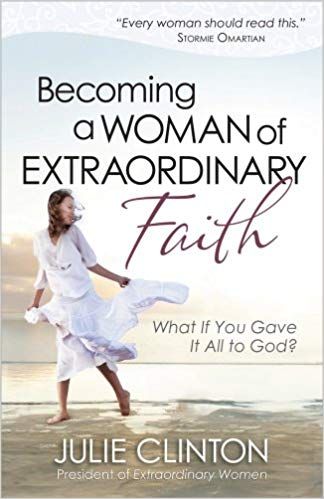 Becoming a Woman of Extraordinary Faith by Julie Clinton (Available on Amazon.com $8.69)
In this captivating series, Julie helps women break through ordinary busyness, discouragement, and distraction to embrace a meaningful life in Christ. She encourages women to experience this transforming life in and with Christ as she leads them to know God by spending time with Him and seeking his heart. Biblical and motivating, Julie awakens readers to inspired principles and life-changing priorities as they gather riches of extraordinary faith. This exploration of God's Word and His desire for each woman's life reveals the remarkable, attainable picture of godly significance she is made for.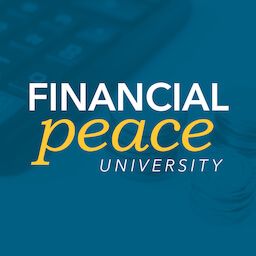 Financial Peace University (Available through Secure Give)
Financial Peace University is a nine-lesson, money-management class taught by America's most trusted financial guru, Dave Ramsey. Dave and his teaching team will walk you through the basics of budgeting, dumping debt, planning for the future, and much more.
The best way to jump-start your financial journey and to see the most significant life-change is to join a local group and experience the class with other people. Classes typically meet for 90 minutes once a week for nine weeks. The accountability and motivation you receive from discussing the lessons and meeting with people face-to-face is the key to changing your life!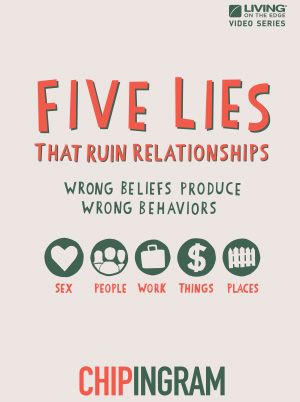 Five Lies That Ruin Relationships (Available on Amazon.com $12.99)
Have you ever looked back over a situation or relationship in your life and wondered how it became so messy or difficult? In the series, Five Lies That Ruin Relationships, we'll define five of the most common lies that have the potential to ruin relationships with those we love. We'll also uncover the source of quarreling, how our words wound, and how not to make decisions. And together, we'll ask and answer the question: do wrong beliefs produce wrong behavior? We will discover that when we confront the lies we believe, there is power in knowing and applying God's truth to our relationships.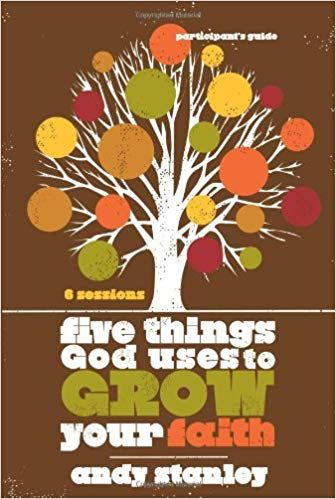 Five Things God Uses To Grow Your Faith (Available on Amazon.com $10.33)
Imagine how different your outlook on life would be if you had absolute confidence that God was with you. Imagine how differently you would respond to difficulties, temptations, and even good things if you knew with certainty that God was in all of it and was planning to leverage it for good. In other words, imagine what it would be like to have PERFECT faith.
In this study, Andy Stanley builds a biblical case for five things God uses to grow BIG faith.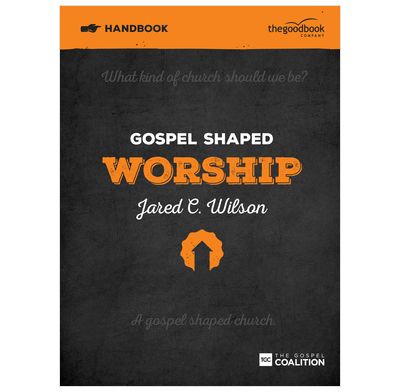 God Shaped Worship (Available on thegoodbook.com $10.19)
Gospel Shaped Worship is a seven-week whole-church resource that explores what it means for a church to be a worshiping community.
Christians are people who have discovered that the one true object of our worship is the God who has revealed himself in and through Jesus Christ. But what exactly is worship? What should we be doing when we meet together for "church" on Sundays? And how does that connect with what we do the rest of the week?
As you search the Scriptures together, you will discover that true worship encompasses the whole of life. This engaging and flexible resource will challenge you to worship God every day of the week, will all your heart, mind, soul and strength.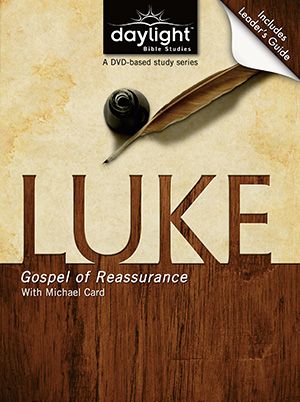 Luke: Gospel of Reassurance (Available on Amazon.com $5.99)
Take a fascinating journey through the lands of the New Testament as host Michael Card examines the gospel of Luke and stirs your imagination with insights into the life of Christ. Explore the historical and social context in which this gospel was written. Discover in this 8-lesson interactive study how God used the research skills of a doctor to communicate the amazing life and teachings of Jesus.
Not A Fan (Available on Amazon.com $10.98)
This series is designed to inspire and equip men to pursue authentic manhood as modeled by Jesus Christ in His 33 years on earth. You'll take on meaningful insights into the current state of manhood, which will help you navigate through some realities that have created cultural confusion. It follows by unfolding God's mandates for all men and offering a clear definition of authentic manhood that will help men on their journey. You'll learn the four "faces" of manhood and how to anticipate an transition through the specific seasons of life.
Oneness Embraced by Dr. Tony Evans (Available on Amazon for $14.44)
Black/white relations in the culture at large and in the church in particular continue to be a stain on America's respectable reputation. The church has clearly failed and must seek to function by God's kingdom perspective. In this legacy message, Tony Evans seeks to promote a biblical understanding of the kingdom foundation of oneness by detailing why we don't have it, what we need to do to get it, and what it will look like when we live it.

Shaken (Available on Amazon.com $13.90)
Most of us have been on the receiving end of rejection, a broken dream, or heartbreak. And while this is not an easy space to go through, when we are grounded in the truth, we can endure the tough times.
In this powerful series, Heisman Trophy winner Tim Tebow passionately shares glimpses of his journey staying grounded in the face of disappointment, criticism, and intense media scrutiny.
In Shaken, Tebow talks about what he's learned along the way, building confidence in his identity in God, not the world. This moving series features practical wisdom from Scripture and insights gained from others who have impacted Tebow in life-changing ways.


Teach Us To Want (Available on Amazon.com $12.20)
We all want things: certain relationships, just the right job, affirmation from others, a life full of passion and purpose. Contemporary culture says to go after desire, pursue your "I want" list ruthlessly. Christianity seems to send a different message: Wanting is sinful and selfish. Faith is about obedience and sacrifice.
How do we reconcile the longings in our hearts with the God we're called to follow?
Jen will show biblically how it's not only OK to name and voice our desires—it's actually holy to. When we freely let God know our desires and allow them to be informed by Scripture and re-formed by our spiritual practices, we'll discover a God more loving and generous than we can ever imagine.
​The DNA of Relationships by Dr. Gary Smalley (Available on Amazon.com $11.49)
"Life is relationships; the rest is just details." We are designed for relationships, yet they often bring us pain. In this paradigm-shifting book, Dr. Gary Smalley unravels the DNA of relationships: We are made for three great relationships--with God, others and ourselves--and all relationships involve choice. Gary exposes a destructive relationship dance that characterizes nearly every relationship conflict, and he offers five new dance steps that will revolutionize relationships. This book will help you learn to take personal responsibility, create a safe environment, keep their battery charged, listen with the heart, and adopt a no-losers policy. It will revolutionize your marriage, family, friendships, and work relationships.


The Heart of A Warrior (Available on Amazon.com $15.86)
Before you can become the Warrior, you must become the Beloved Son. There's a reason good friends are hard to find. You don't find them, you make them. And they are made on the journey of the heart. Masculine friendship, brotherhood, redemptive community are forged over time together, knowing one another's stories and journeying together for more.
We invite you to invite a few men, or a few dozen and journey together into The Heart of a Warrior Expedition small group series. Join Michael Thompson, author of The Heart of a Warrior and Search & Rescue and a few of his closest friends as they share from their lives and journeys how God has been healing their hearts and training them up together...the good that God is up to in their lives.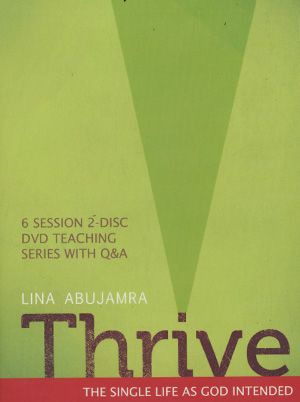 Thrive (Available on Amazon.com $9.70)
Tired of feeling sorry for yourself? Sick of answering the same old questions about why you still haven't found your perfect match?
Despite what many people think, singleness is not a disease. It's not the lesser option. Singleness is God's gift to you today.
In Thrive, Lina AbuJamra - who has been single for over 40 years - will show you how you can make a difference with your life right now instead of sitting around waiting for something to happen to you. If you're ready to figure out what God has to say about singleness instead of relying on your own feelings and conclusions, this book is for you.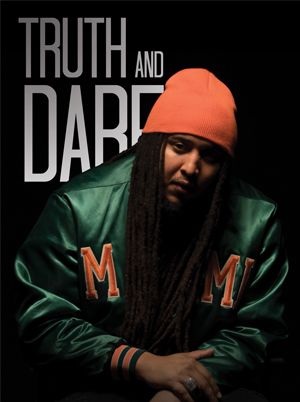 Truth And Dare
Next Step's Truth and Dare series showcases a diverse array of people, just like you, that have encountered the truth about Christ's love and compassion and dared to live that truth out in amazing ways. Get ready to be inspired in your faith, pushed in your understanding about what God can do through you, and challenged to live an extraordinary life.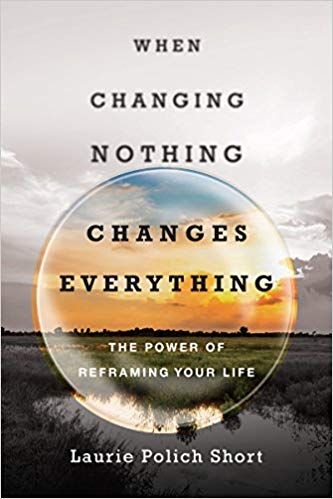 ​ When Changing Nothing Changes Everything (Available on Amazon.com $12.80)
We often face circumstances that we cannot change--a job we're forced to keep, a relationship that did not work out, a decision we cannot take back. The stress of life can overwhelm us, and we may not see past the obstacles in our path. In the face of unwanted challenges, we may despair over our lack of control and long for an easier way out. Laurie Short offers a simple but revolutionary idea: change nothing that is around you yet still change everything about your life. With the help of different lenses, Laurie shows how the way you see can have an impact on how you live. If you put on the right lenses, you can reframe whatever comes your way and embrace both the good and the bad, recognizing that every detail of your life is fully in God's sovereign hands.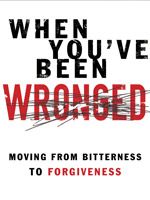 When You've Been Wronged (Available on Amazon.com $14.26)
You've been wronged.
Have lies been told about you? Have you been rejected? Maybe you've been the victim of abuse. Perhaps it's a broken promise. Or someone betrayed a confidence.
It's only natural that you would be angry. These wounds cry out for justice! But what if justice isn't possible this side of heaven? What if the damage can't be undone...
You have a decision to make. You can hold on to your anger until your anguish builds a prison of bitterness. In this cage you will live a diminished and pain-filled life. Or you can choose to forgive.
Erwin Lutzer discusses dealing with difficult people such as "spear throwers" and "destroyers," as well as handling conflict among family members, and Christians in the courtroom.
Wonder Life (Available on Amazon.com $21.71)
Wonder Life is a new small group resource and weekend series that takes people on an authentic journey through their not-so-perfect stories to find their sacred calling. The small group workbook and weekend series is based on the principles of Psalm 139 and demonstrates how God can take broken things and make them beautiful again. With stunning design and a common sense approach, Wonder Life is unlike any other curriculum on the market today. Wonder Life is a small group curriculum based on four simple principles that will help you embrace the purpose God has for your life. In these teaching sessions, Mike Foster shares how to experience the joy and wonder of being the you God made you to be.
What is Awana?
An international children's and youth ministry whose mission is to impact the world by getting children and youth to know, love, and serve God. In other words, discipleship, discipleship, discipleship!
How does it work?
The Awana ministry is in the form of a weekly club that focuses on discipling children/youth through a fun, clear, and strategic focus on learning God's Word.

Club time consists of large group, small group, and game time.

The "secret sauce" to Awana is the game time and the recognition. Children/youth love to have fun while learning about God's word, and they respond to the positive reinforcement of rewards and recognition for learning their scriptures.
What are the Benefits?
Awana is not only laser focused on the Word of God but is also relational. Your child/youth will form solid relationships with strong Christian adults and lasting friendships with other kids/youth.

The fun of game time encourages children/youth to invite their friends. In fact, 40%-60% of the attendees of the Awana clubs in our area are unchurched, WOW!

Years of participation in Awana can result in college scholarship opportunities from the Awana organization.
Registration fee:
The $25 registration fee covers-
Awana student book (specific for each grade level

Awana uniform

Awards for your child's/youth's success and recognition
The registration fee is mandatory and covers 1 school year of Awana.
Your child/youth gets the most out of club when he/she owns the curriculum materials.

The Awana uniform ensures that each child/youth feels a sense of belonging at club.

Recognition ceremonies are at the heart of what makes Awana so attractive.

Please contact Youth Pastor and/or leaders for more inormation
WE LOOK FORWARD TO SEEING YOUR CHILD/YOUTH GROW IN CHRIST THROUGH THE AWANA CLUB AT WISM!